Aden Free Zone celebrates 3rd anniversary this week [Archives:2002/12/Front Page]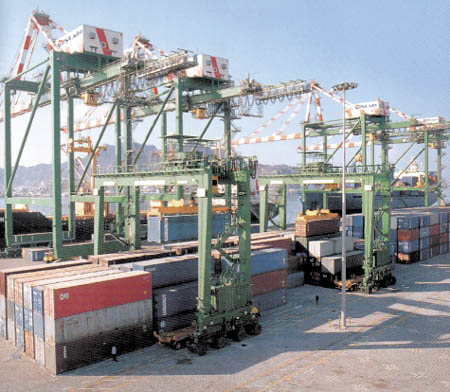 ADEN This week, the Aden Free Zone (AFZ) will celebrate its third anniversary marking the start of Aden Container Terminal, which began operations on March 19 1999.
The celebration comes at a time when the infrastructure of the Industrial and Warehouse Estate, one of the most vital organs of the zone, is finished. The infrastructures completion has followed much hard work in the last few years, and a cost of about U.S. $3 million.
The AFZ administration has already invited investors who have signed contracts to start implementing their projects in their reserved spaces.
Mohamed Omar Bamashmoos, chairman of the Aden Industrial and Commercial Chamber, has noted that since the AFZ started operation, an increasing number of investors from Gulf countries have expressed their desire to invest in Yemen. It is expected those involved in and running the AFZ will come together for a special celebration on this occasion.
——
[archive-e:12-v:2002-y:2002-d:2002-03-18-p:./2002/iss12/front.htm]