As US Assistant Secretary of State-Designate William J. Burns Arrives in Yemen Amid Reported Disputes between the US Embassy in Sanaa and the FBI Over USS Cole Investigations: USA EMBASSY REOPENS [Archives:2001/28/Front Page]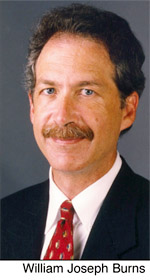 Officials at the US Embassy in Sanaa confirmed that the embassy is now open for public service. The embassy reopened its doors on Saturday, but with limited operations and with a reduced number of applications to be processed on a daily basis.
On the other hand, the US Assistant Secretary of State for Near East Affairs William Joseph Burns is scheduled to arrive at Sanaa today to discuss issues of mutual concern including the progress in the USS Cole investigation and the timetable for the trial of the accused in the bombing case. Also on the agenda of Burns' talks is the situation in the occupied Palestinian territories and the efforts for restarting the Middle east peace process.
The Interior Minister Rashid al-Alimi said that investigation into the cause of the blast of the U.S. Navy destroyer last October in a Yemeni port has been concluded and the case is now ready to be tried. However, the trial was delayed upon the USA's request for more time to collect information. The request has been accepted as the U.S. side might provide more information about the case, Alimi added.
The U.S. Department of State has reopened the visa section of the U.S. embassy in Yemen in the wake of the Assistant Secretary of State visit to 0Yemen.
Burns is expected to meet with President Ali Abdullah Saleh and other senior Yemeni officials. More than 35 suspects, including Abu Jaafar Taiar, a relative of al-Harazi, one of the suspects still at large, have been arrested. Most of these come from Abyan, Haraz and Aden.
On the other hand, there were several reports some of which were published in Jordanian daily 'Addustoor' about disputes between the FBI and the US Department of Foreign Affairs. The reason for the dispute, Addustoor says, is the inability of the FBI to diplomatically carry on their operations in Yemen. The articles explain that FBI agents fail to understand that carrying their investigations in other countries is not the same as carrying them in the USA.
——
[archive-e:28-v:2001-y:2001-d:2001-07-09-p:./2001/iss28/front.htm]