Demographic Survey Shows Hopeful Results in Fertility Statistics [Archives:1998/50/Health]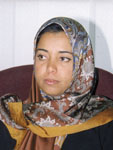 By: Khairya Al-Shabibi, 
Yemen Times 
A workshop was organized by the Central Statistical Organization during December 1-2, 1998, on the results of the second Yemeni demographic survey on maternal and child health carried out during 1997/98. The first survey was held during 1991/92. 
The survey was based on a national sample that included interviews with 10,414 married women between the ages of 15 and 49 years. It is the second of its kind in the country and had the objective of providing detailed information on fertility, family planning, infant and child mortality, maternal and child health and their nutritional level in addition to information on female circumcision. It also aimed to provide data on weight and height of mothers to measure maternal malnutrition. 
Fertility 
Results of the survey indicate that fertility rates in Yemen had declined from 7.7 births per woman in the first survey, to 6.5 births in the 1997/98 survey. 
Fertility rates vary to a great extent, depending on level of education as well as area of residence. In urban areas, these rates fell to 5 births per woman, which is two children less than the rural equivalent. In the mountainous, plateau and desert areas the rate was 5.8 births per woman. 
Mothers in Yemen say they give birth to two children more than they wish to because of social pressure. The survey indicated that almost one quarter of the births were not desired. It further displayed that 40% of the births were liable to early death due to the mother's age (less than 15 or more than 35), more than four consecutive births and short intervals between births (less than 24 months). 
Family Planning 
Knowledge of family planning among Yemenis had greatly improved since the first demographic survey. The number of married women who are aware of one or another form of family planning rose to 84%. About 52% know modern contraceptive methods, while only 8% knew that women are most likely to conceive in the middle of their menstrual cycle. 
Less than 45% of husbands agree to use contraceptives while 6% of wives agree that couples should use family planning methods. 
The survey showed that four out of ten women in Yemeni society had used one means of family planning or another. 
Government and private medical clinics provided the most popular means which are pills and IUDs. 
There is a general trend in society to make use of family planning. One out of every three married women thinks of using one of those methods. More than three quarters of women who need to use such means live in rural areas and a higher percentage than that are illiterate. 
Maternal Nutrition Status 
How tall a mother is helps in knowing whether she will suffer during labor. Data affirm that mothers less than 145 cm tall are more subject to dangerous labor situations. 
Measuring women's body mass index showed that they suffer from feeding problems especially in the countryside, followed by those in the coastal and mountainous regions. 
Female Circumcision 
Half of those surveyed said that they had heard of female circumcision and 25% said that they were circumcised. A higher proportion of women in urban areas are circumcised than those in rural areas. 
70% of women in coastal regions have been circumcised while one out of six was the percentage in the mountainous region and only 5% in the desert/plateau areas. 
20% of mothers said that one of their daughters at least had been circumcised. On female circumcision, 48% of the women said they object to such operation "which should not continue". 41% wish it to continue. 
——
[archive-e:50-v:1998-y:1998-d:1998-12-14-p:./1998/iss50/health.htm]