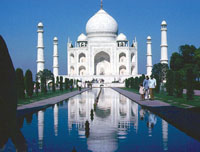 Did you know that…? [Archives:2006/922/Last Page]
– The microwave was invented after a researcher walked by a radar tube and a chocolate bar melted in his pocket.
– The model of King Kong used in the original movie was only 18 inches tall.
-The national anthem of Greece has 158 verses.
– The moon actually has mirrors on it. They were left there by astronauts who wanted to bounce laser beams off them, so that the distance to the moon can be measured.
– The most common blood type in the world is Type O. The rarest, Type A-H, has been found in less than a dozen people since the type was discovered.
– The most expensive book or manuscript ever sold at an auction was The Codex Hammer, a notebook belonging to Leonardo Da Vinci. It sold for $30.8 million.
– The most widely cultivated fruit in the world is the Apple. The second is the Pear.
– The Mona-Lisa, now hanging in the Louvre museum in Paris, is valued today at $100,000,000.
– The Nile catfish swims upside down.
– The number of times a drowning person will rise to the surface depends on how much air is in his lungs. He could rise once, twice, five times, or not at all. Obese people will stay afloat longer than skinny people because fat contains air molecules.
– The only big cat that doesn't roar is a jaguar.
– The only bird that cannot fly is the penguin.
– The only jointless bone in your body is the hyoid bone in your throat.
– The only time the human population declined was in the years following 1347, the start of the epidemic of the plague 'Black Death' in Europe.
– The only three non-Presidents pictured on U.S. paper money are: Alexander Hamilton on the $10 bill, Benjamin Franklin on the $100 bill, and Salmon Chase on the $10,000 bill.
——
[archive-e:922-v:14-y:2006-d:2006-02-20-p:lastpage]