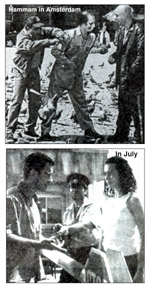 European Film Festival Continues [Archives:2001/25/Local News]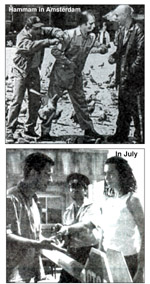 Under the auspices of the Minister of Culture Mr. Abdulwahab al-Rawhani, the opening reception of 5th European Film Festival 2001 took place at the Czech Embassy on June 9, 2001. The event was organized by the Yemeni Ministry of Culture, British Council, Italian Embassy, French Cultural Center, Czech Embassy, German Embassy, Netherlands Embassy and Turkish Embassy.
The films shown will be as follows:
1- Winter Holidays directed by Marine Polednakova
2- Escape from the "Liberty" Cinema directed by Mr. Wojciech Marczewski 
3- Children of the Swamp directed by Jean Becker
4- The Poor Landowner directed by Nesli Colgecen
5- Tobia al Caffe' directed by Gianfranco Mingozzi
6- Billy Elliot directed by Stephen Daldry
7- Hammam in Amsterdam directed by Saeed Hamed
8- In July (Im Juli) directed by Faith Akin
"Hammam in Amsterdam" which is a successful and funny Egyptian comedy based in Amsterdam, showing the city through Arab eyes as it is today.
——
[archive-e:25-v:2001-y:2001-d:2001-06-18-p:./2001/iss25/ln.htm]