Farewell Mehta, Welcome Khosla [Archives:2001/34/Local News]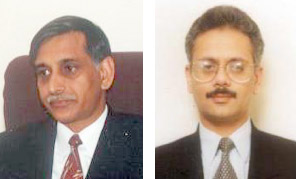 The moment has finally arrived for all of us at Taj Sheba, a moment we never wished for all these days, we bid farewell to our dear General Manager Mr. Mayank Mehta. 'Mike' as he was more popularly called by one and all, arrived in Sana'a and saw through one of the toughest periods faced by Taj Sheba and the tourism industry.
It all began in the winter of 1998. Since then he has never looked back and lent all the experience he had gathered working with India's premier and largest chain of hotels: the Taj Group.
He has selflessly driven Taj Sheba to its current status of leadership in the hospitality industry in Yemen. This feat wasn't achieved overnight but by sheer determination, unchallenged PR skills and the development of world class standards of service.
His vision to ensure that we are market leaders has been achieved undisputedly and the platform is set for Mr. Rohit Khosla who takes over the leadership reins of Taj Sheba.
With his rich and refined experience with international chains and with India's premier and largest chain of Hotels, Resorts, and Palaces, the Taj Group, we are sure he will take Taj Sheba to greater heights and be known to dazzle and delight its guests.
——
[archive-e:34-v:2001-y:2001-d:2001-08-20-p:./2001/iss34/ln.htm]