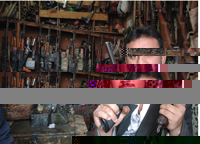 Post his failure to release Khawlan hostages,Parliament demands Interior Minister resign [Archives:2008/1141/Front Page]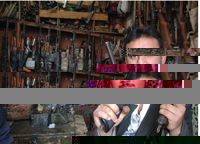 By: Almigdad Mojalli
SANA'A, March 26 ) Yemen's Minister of Interior Rashad Al-Alimi announced on Monday in a parliamentary session that his ministry has failed to secure the release of two teens and five engineers kidnapped and held in Bani Dhabian in Sana'a governorate's Khawlan district, located 50 kilometers east of Sana'a, for nine months.
Al-Alimi attributed the failure to the spread of arms, tribal fanaticism and underdevelopment, accusing some Yemeni universities and opposition parties of spreading a culture of arms-bearing. The minister's confession and subsequent accusations aroused wide resentment among members of Parliament, who thought Al-Alimi was attempting to justify the ministry's failure to control security problems.
MP Mansour Al-Zindani requested Al-Alimi's resignation after he announced this failure. According to sources who attended the meeting, Al-Zindani also spoke about the ministry's inability to carry out President Ali Abdullah Saleh's orders to release the two Al-Kumaim teens and the five engineers.
Addressing Al-Alimi, Al-Zindani said, "Countries prepare plans to protect their citizens who are kidnapped overseas, while you haven't prepared plans for [your own] zones to protect your people."
The MPs accused the Interior Ministry of adopting the same kidnapping policy they condemned when it illegally arrested members of Bani Dhabian tribe in an attempt to force the release of the seven hostages.
According to MP Shawqi Al-Qadi of the Islah Party, Al-Alimi confessed that the government did in fact counter the original kidnapping by "kidnapping people from the same district to oblige the kidnapper to release his hostages."
Fellow Islah Party member MP Sakher Al-Wajih indicated that the Yemeni government doesn't respond to complaints lodged legally and peacefully, only to those actions using force, which consequently encourages people to carry weapons.
Al-Qadi says the Yemeni Parliament will have a difficult time actually dismissing Al-Alimi because the ruling General People's Congress Party, which holds a majority in Parliament, won't force his resignation.
Last Sunday, Bani Dhabian's Al-Taher clan kidnapped another child, although this incident appears to be conducted by a different kidnapper possibly unrelated to the previous incidents. There are currently no further details about Sunday's kidnapping.
"[This latest kidnapping] defies the Ministry of Interior and the entire Yemeni government, particularly because it happened a day before Parliament's session," Al-Qadi noted.
Last week, the kidnapper of two teens and five engineers threatened to kill the hostages if the Interior Ministry employs military force to secure their release. "We place all of the responsibility on the ministry for anything that happens to them," principal captor Abdurabu Alttam said in a telephone conversation with the Yemen Times.
Alttam has demanded a YR 150 million ransom, as well as his YR 70 million share in a disputed plot of land. According to him, the Yemeni government is liable for its failure to help him resolve a dispute with three business partners and therefore, it should help pay the ransom to release the hostages.
The two teenage hostages, 15-year-old Abdullah Ali Saleh Al-Kumaim and 17-year-old Mohammed Yahya Nasser Al-Kumaim, were kidnapped in Sana'a last June while the five engineers, who were surveying a road project in Bani Dhabian, were kidnapped on January 8 of this year.
The Ministry of the Interior did not specify the ages of the 134 kidnapped individuals listed in its 2006 records. Civil society groups such as HOOD, the Democratic School and the Yemeni Democratic Observatory Forum registered 26 child kidnapping cases in 2006 and 2007: 13 in the Capital Secretariat, five in Taiz, four in Sana'a governorate, one in Hajjah, one in Marib, one in Abyan and one in Ibb.
——
[archive-e:1141-v:18-y:2008-d:2008-03-27-p:front]