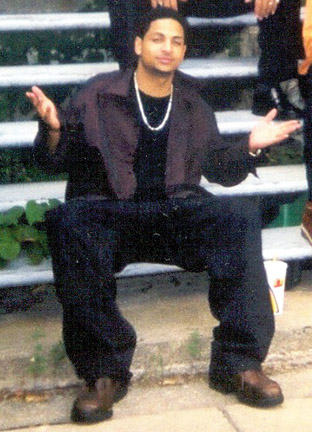 Remembering Tareq Aman [Archives:2001/44/Last Page]
Our readers may remember the front-page news item about Tareq Farook Aman, the Canadian of Yemeni origin who was ruthlessly beaten to death on Friday September 28, 2001 in Ottawa, the capital city of Canada. Weeks after the attack, we asked Tareq's father, Farook, to give us a briefing on Tareq and his feelings on what happened.
His reply is the following:
"Tareq Farook Aman is my son. He was a wonderful and talented young man in many areas. He spoke at least four languages fluently. At only 19 years, he had accomplished himself in music such as rap and hip hop. No other young man or woman has done this in the Ottawa region so far. He composed songs in English and French. His first CD was going to be released in the year 2002. He was working with several music studios. He performed in Montreal and Toronto and was about to perform in Boston and New York before his sudden tragic death.
Tareq was not a mean person but was loved and respected by many. That is why his funeral drew a record crowd that Ottawa City had never witnessed before. The crowd included Canadian members of the Parliament, people from the business and sports community, talented young artists and friends as well as relatives.
The Ottawa City Hall approved a memorial in memory of Tareq Farook Aman. A bench will be installed in the park where Tareq collapsed. They are also considering naming the park in Tareq's name. Moreover, we understand that two companies in the United States have expressed interest in establishing an educational fund in Tareq's name to assist young unfortunate but talented people in getting scholarships to pursue their dreams as artists. Details are being worked out to establish Tareq's foundation. A Montreal-based garment manufacturer is also currently looking into selling high quality T-shirts with his face on the front and his lyrics at the back. Tareq's name will live forever. He was a good Muslim."
On behalf of Yemen Times, we would like to extend to Mr. Farook and Tareq's family our condolences and encourage them to go on with life whatever happens.
——
[archive-e:44-v:2001-y:2001-d:2001-10-22-p:./2001/iss44/lastpage.htm]