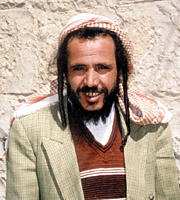 Self-nominated Jewish Candidate Found Dead [Archives:2001/12/Front Page]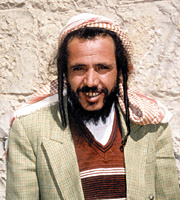 The Jewish Yemeni citizen Azar Abraham, who received much media attention after announcing his candidacy in the local council elections held last month, was found dead last week in Hamam- Damt in Al-Dhalih City. 
It was reported that the cause of death was internal bleeding, due to his 'tripping on a smooth surface', which caused him to hit his head violently on the floor. Azar was reported dead shortly after arriving at Al-Dhalih Hospital. 
It will be recalled that Azar, who was from Raidah in Amran province, nominated himself for the GPC in the recent local councils elections and was rejected for religious reasons. 
An ironic paradox is that Al-Mithaq newspaper, organ of the GPC party, published on its front page prior to the elections that Yemeni Jews supported the Constitutional Amendments and that the party would back Azar Abraham to represent his area in the Local councils. 
In an interview with the Al-Osbou independent newspaper, the deceased confirmed his candidacy for the elections in order to demand justice for his fellow citizens in education, health, employment, political participation and other fields in which clear discrimination is practiced against Jews and other minorities in the country.
——
[archive-e:12-v:2001-y:2001-d:2001-03-19-p:./2001/iss12/front.htm]