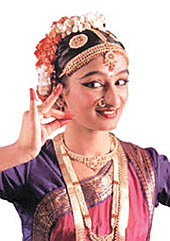 Yemenis Flock to Indian Films [Archives:1998/33/Last Page]
As part of the close Yemeni-Indian cultural cooperation and to celebrate the golden jubilee of India's independence, the Indian embassy in Sanaa organized a week of Indian films and a photographic exhibition. The events were attended by a large crowd of fans of Indian films, which have quite a following in Yemen.
Yemenis just love Indian films, dances and music. Many young people often hum some of the very popular songs seen and herd on film. Indian films are just what the Yemeni public relishes; great music, fantastic costumes, lively rhythms, magnificent scenery, action, love, humour… In fact the Indian cinema has dealt with just about every theme under Indian's bright sun. Names such as Shashi Kapoor, Amit Patchan and others oar almost on every lip in Yemen.
Indian films have certainly been a great conveyer of Indian culture to almost all parts of world. Foe example, this has greatly affected the musical traditions of various countries such as Yemen. Yemeni artists have incorporated Indian rhythms and tunes into their songs.
The development and growth of cinema in India goes back to the early decades of this century. That was the silent era of the cinema. By now it has grown into a gigantic industry. Films are made entirely indigenously and in every Indian language, as well as a few dialects. But Hindi cinema, mad in Bombay, remains the most popular, including in parts of India.
Sociologists may discover that Bombay cinema has become a factor in national integration in a country with so many languages and regional dialects. Indian films, rather Bombay cinema, is truly a vehicle of culture and cross-cultural fertilization throughout the world.
Also called Bollywood, as a cinema city, Bombay is truly "mega". It has heroes and villains and lots of stars and their sidekicks. The money being made in the trade, when the going is good, can be mind-boggling. And Bollywood films send people crazy very often because of heir music and dance sequences.
Cinema in India has produced a few directors of greatness. Among them Satyajit Ray is possibly the best known and acclaimed internationally. Ray, who died recently, was a renaissance figure. He wrote his own music, scripted his own films on the basis of his own stories, he did his own camera work, and was his own editor. He also sketched, painted, and wrote short stories for children in his native Bengali, and was a cosmopolitan of the first rank.  
Besides the feature films. India also produces a very large number of documentaries in all its languages, relating to just about everything. Both feature films and documentaries are regularly shown at film festivals being held all the time in one or another big town. Some states have regular cinema "movements" and whole networks of film clubs and also "fan clubs", i.e. properly organized associations of fans of leading stars, especially of the regional Indian cinema, who sometimes end up enjoying successful political careers.
Mohammed Bin Sallam,
Yemen Times
——
[archive-e:33-v:1998-y:1998-d:1998-08-17-p:./1998/iss33/lastpage.htm]